T2A.io

automation

Integrate T2A.io with your business apps and visually build workflows with human tasks.

So you can instantly automate repetitive work without writing code, save time and cut development costs.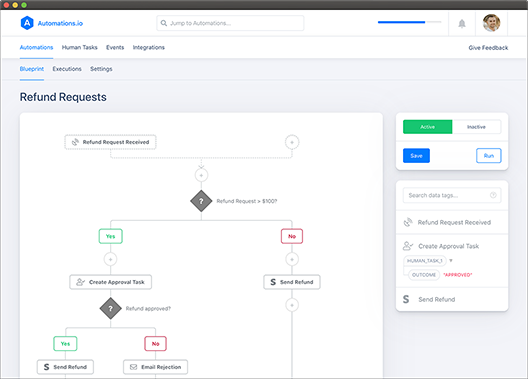 Supercharge your
T2A.io


with workflow automation

Automations.io lets you connect apps and visually build workflows with human tasks. So you can automate work and save time.
Automate your manual work
Every day you need to do the same manual tasks. We integrate your existing apps and automate repetitive work. So you can focus on things that matter.
Create human tasks for important decisions
Document processes as collaborative workflows
Design online forms with the built-in form builder
No coding required, automate workflows in minutes
Triggers & Actions
Trigger is an event that starts your automation. Action is what automation will perform.
Business Search
Search the telephone directory and Companies House data for a business by company name
Company Details
Get general information relating to a company whose details are known to Companies House
Company Credit Report
Get company's current credit rating, financial information, shareholders, CCJ Information and comments.
Ready to start your automation journey?