Workflows with human decisions
Build semi-automated workflows where human input is required, such as approval requests or to add and correct information.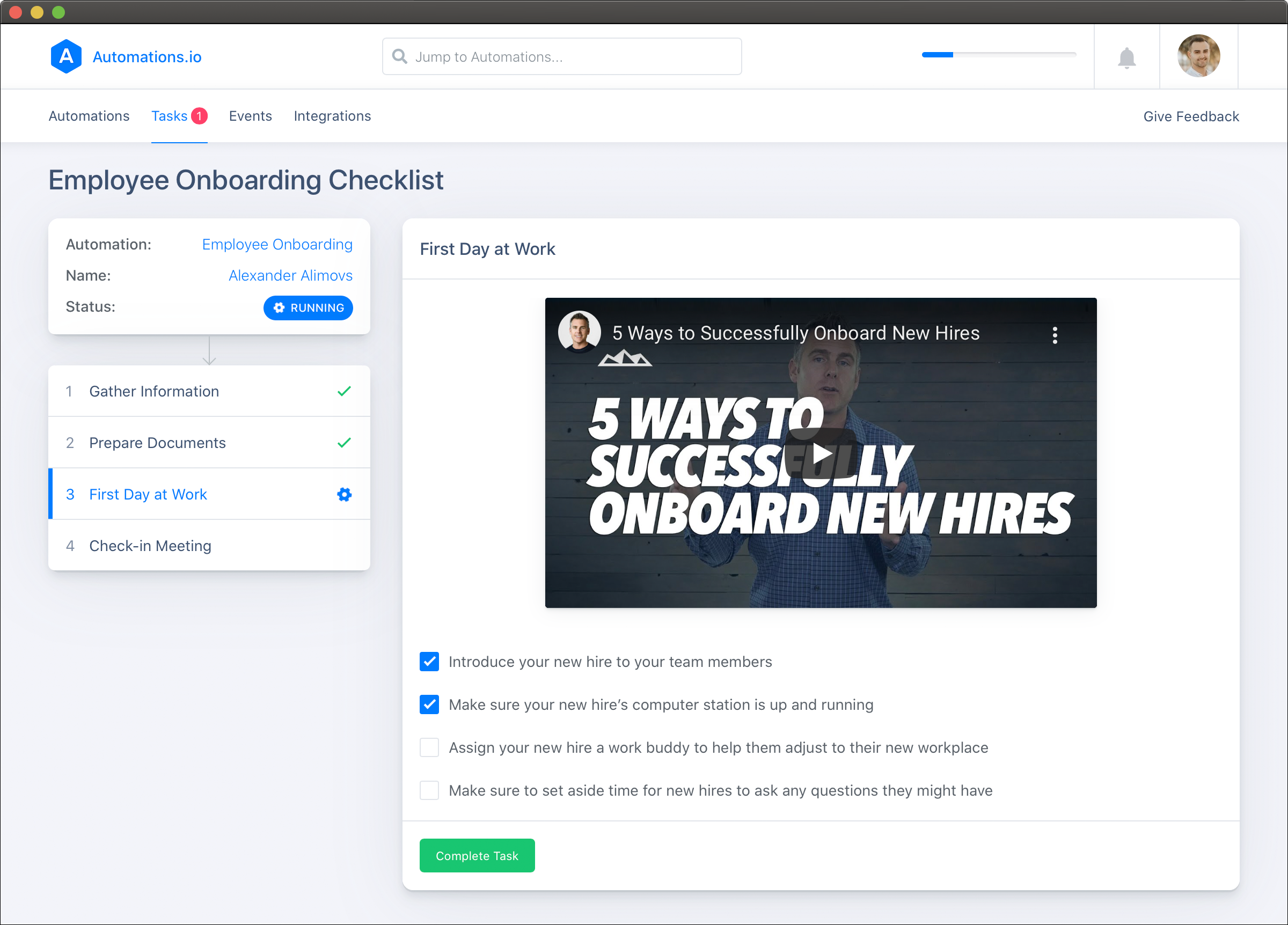 Create human approval requests
Add an approval step to your workflow, which will react based on whether the task was approved or rejected.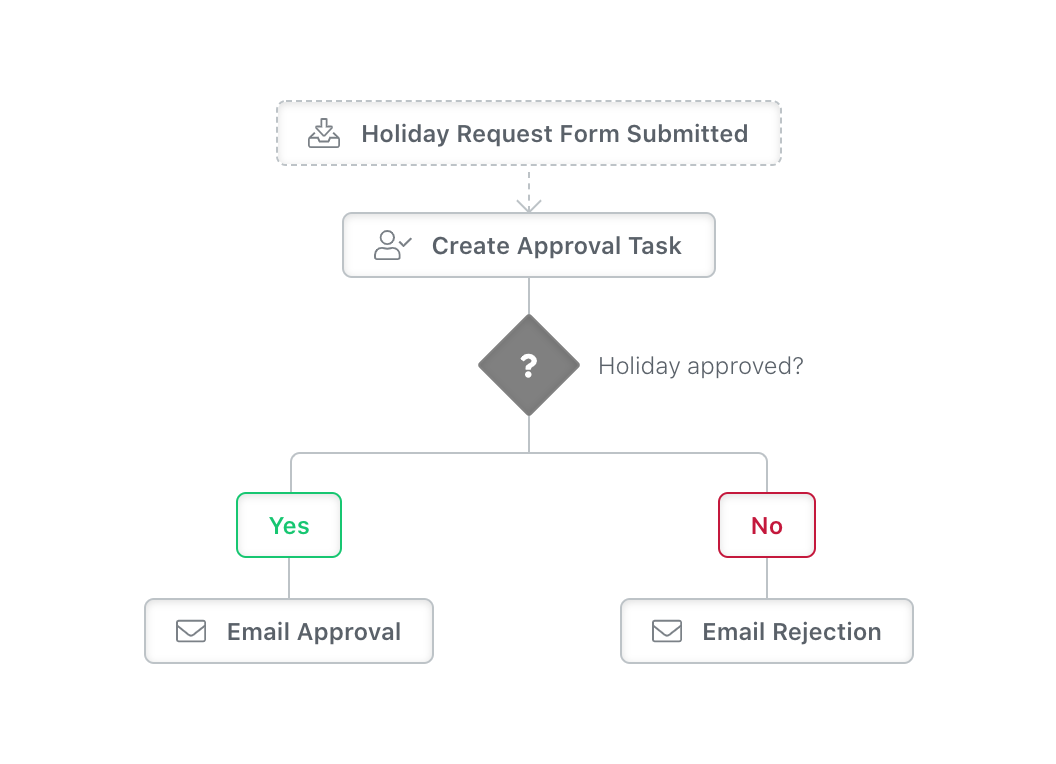 Complete tasks via email or app
You can invite teammates to work on tasks. Or send an email with attachments to approve or reject the task straight from the inbox.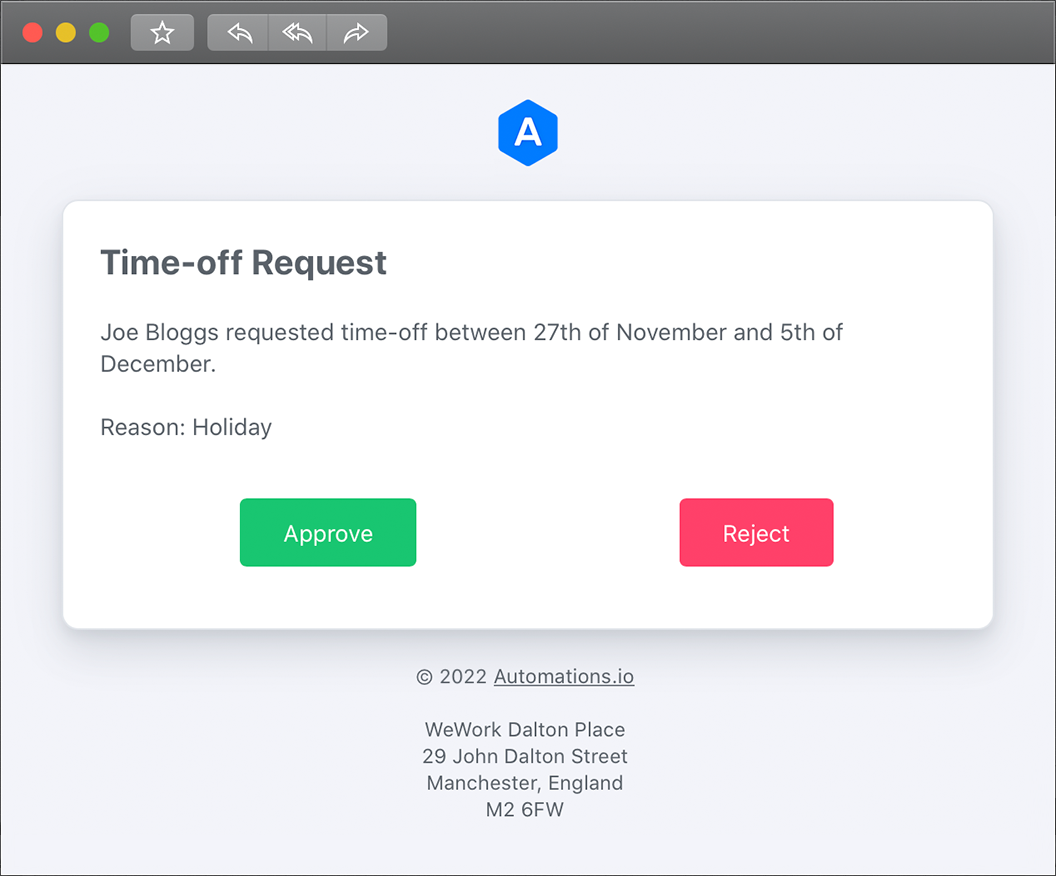 Tasks with input requests
Create tasks to add or correct information, for next actions and apps in the workflow to use it.