Design automated workflows with human decisions
Connect apps and automate your everyday work. We'll create manual tasks whenever human input is required.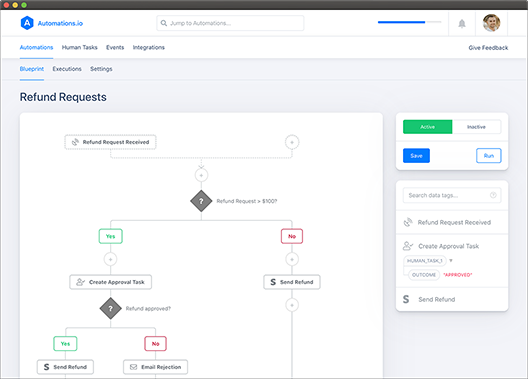 🤖 + 🧠
Automation with humans in the loop
Accelerate any process with no-code automation that can request approvals and manual input for everyday tasks where human involvement is necessary.
🧠
Create Task to Manually Process Refunds
🧠
Create Task to Manually Update CRM records
End Automation
Refund Request Received
When
🤖
Automatically Process Refund
🤖
Automatically Update CRM
End Automation
Refund Request Received
When
Check if refund amount over

$

500?
🤖
🤖
Automatically Process Refund
🤖
Automatically Update CRM
End Automation
Connect your business apps
You use countless tools and websites to do your everyday work. We integrate them together and automate manual tasks between them. So you can save hours and focus on more meaningful work.

"We connected our CRM, email, accounting and phone systems together into seamless workflows."
Automate with human decisions
Not everything can or should be end-to-end automated. Create manual steps inside automated workflows when approvals and human decisions are required. So you can automate anything without losing the human touch.

"We were able to automate copy-pasting and data entry allowing us to focus on more important work."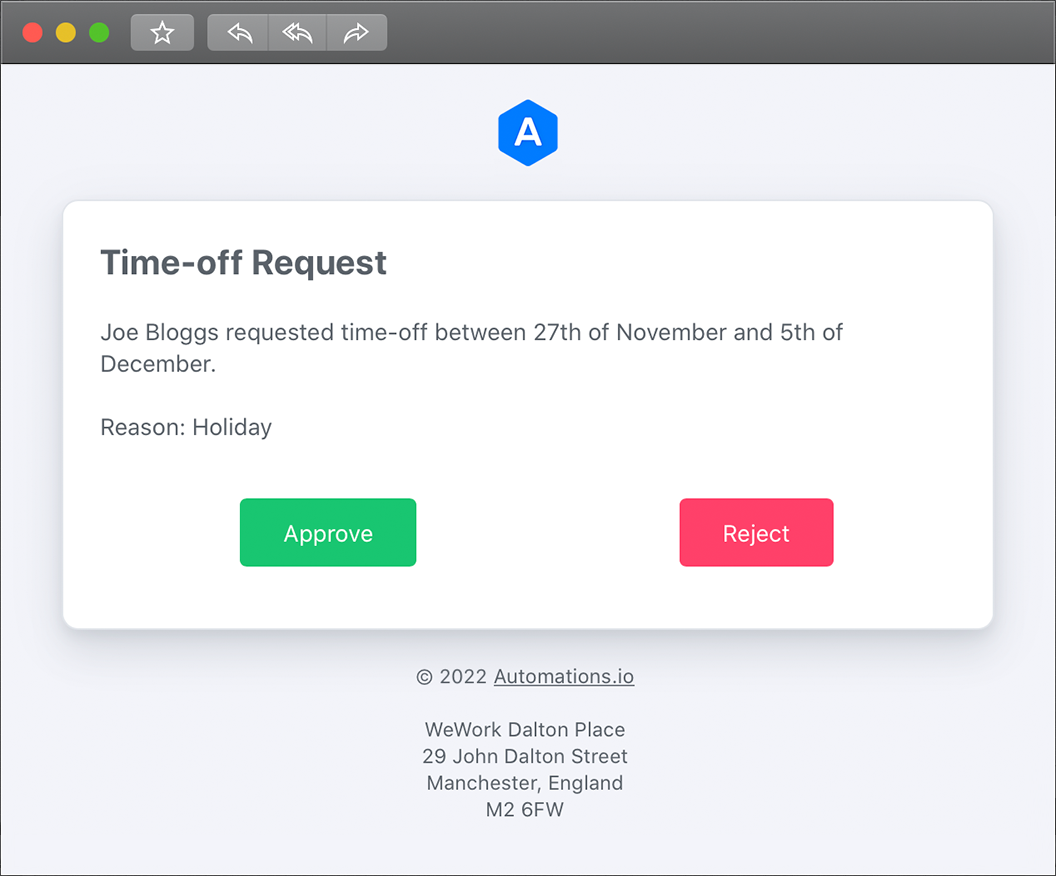 Every minute saved adds up 💰
Efficiency gains per year after
saving working days
Systemize and scale processes
No matter how good you train and explain things, but people can forget and miss a step. Document tasks and procedures as collaborative playbooks to guide your staff through every step of the process. To ensure work is done with no mistakes and a visible audit trail.

"A simple and powerful way to manage repeatable work and tasks, with instant accountability."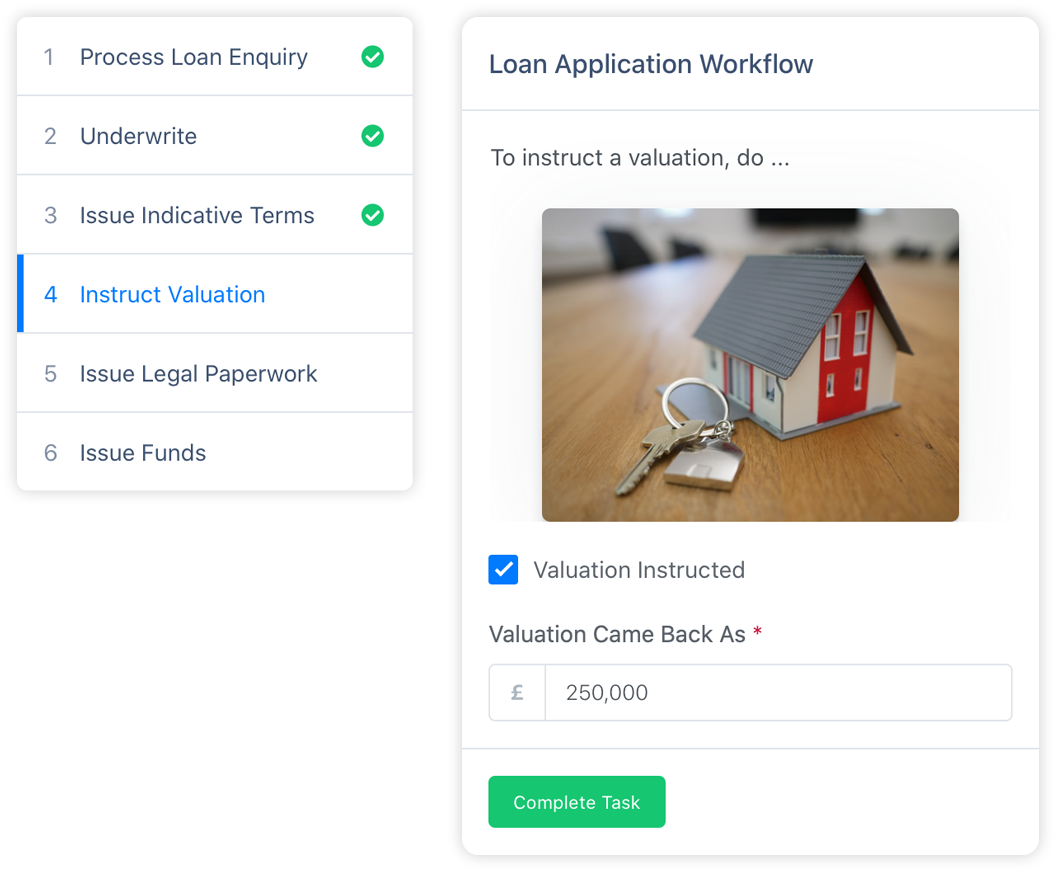 Build forms to streamline work
You overuse emails or get lost trying to organize work. Instead, design forms and make every request launch a workflow. So everything is now accountable, going through a standard process and visible to the team.
The easiest way to build a solid foundation for growth
Automate manual work
Free up teams from repetitive tasks, improving productivity and efficiency.
Save time & money
Automate data entry and time-consuming work to reduce costs.
Grow & stay personal
Automate mundane tasks, but use your teams' experience & skills for the rest.
Ready to start your automation journey?